We held our 20th Anniversary dinner on 30th October 2010 at Wantima Country Club. Guest speakers were Doug Walters and Geoff Dymock. A great night was had by all. Here's a few of the happy snaps taken on the night.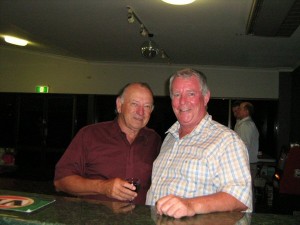 Doug Walters at the bar with the winner of our fabulous clam shell full of booze raffle!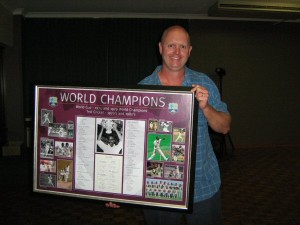 Gary Logan, the winner of our first auction item – looking pretty pleased with his purchase!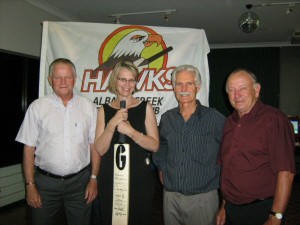 Karen Frazer (the one with the bat), the winner of our second major auction item, together with (from left to right) Geoff Dymock, Keith Dudgeon and Doug Walters.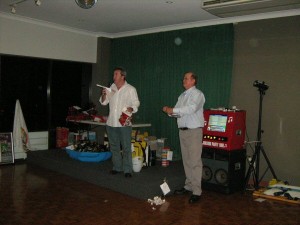 Lee Dorling and Steve Casey gave out lucky door prizes continually throughout the evening. Great effort on Lee's part to gather all the wonderful prizes from our local business.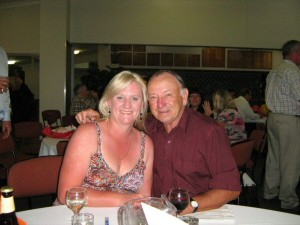 Chrissele Logan and Doug Walters.

Geoff and Merle Dymock with Gary Logan (Life Member, Ian McJannett in the background).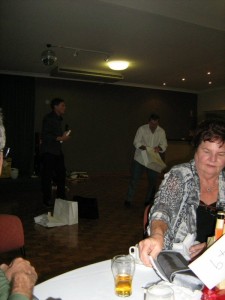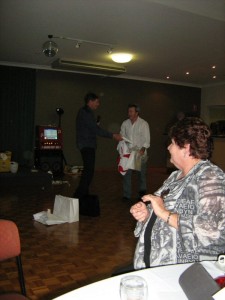 Ray Frazer presents Lee Dorling with a gift for all the hard work he did scrounging up Lucky Door prizes. He got a club shirt with his nickname 'Leeroy' on the back. And that's Lynne Dudgeon in the foreground.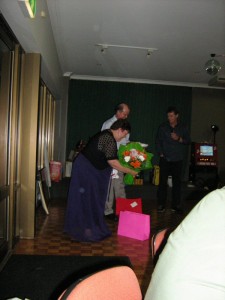 Flowers for Kathy Casey.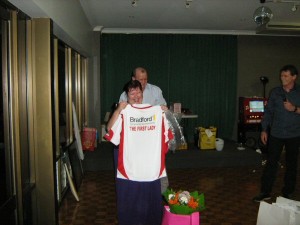 Steve and Kathy Casey were presented with club shirts with the titles 'El Presidente' and 'The First Lady'.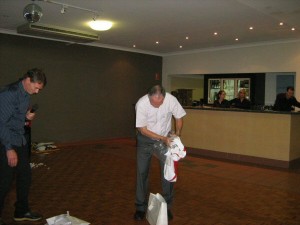 Geoff Dymock also got a shirt with his name on it.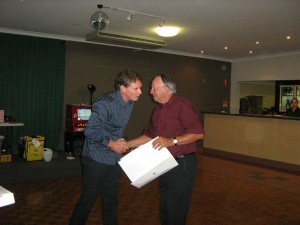 Ray presents Doug Walters with his shirt.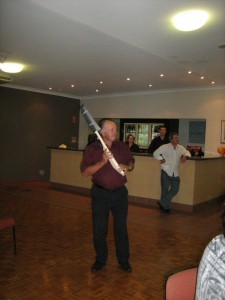 Doug holds up the bat that he and Geoff Dymock kindly donated for our auction.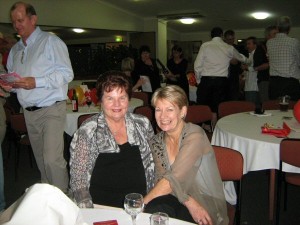 Lynne Dudgeon and Merle Dymock.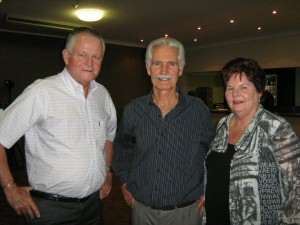 Geoff Dymock, Keith Dudgeon and Lynne Dudgeon.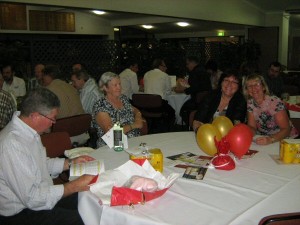 Allan Carseldine, Jane Christie, Kym Bolland and Kathy Carseldine (Kym and Kath!).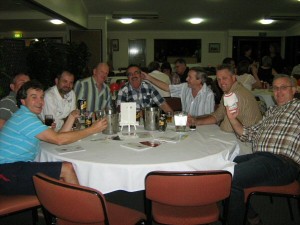 The Goddard's Table.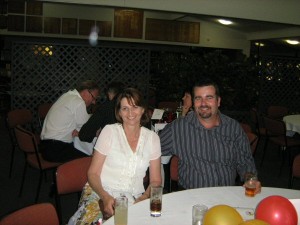 Denise and Michael Whitney.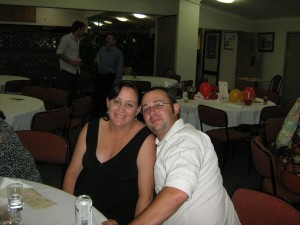 Amy and Keith Boehm.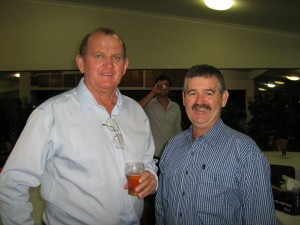 Steve Casey and Laurence Christie.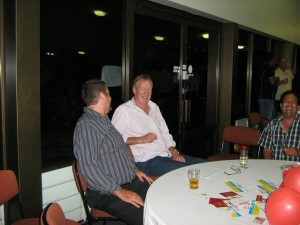 Michael Whitney, Greg McClure and Roger Halangoda.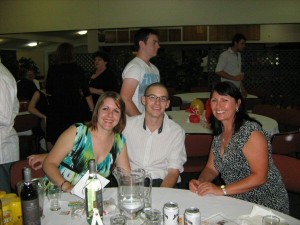 Alicia and Kevin Irwin and Elizabeth Catchpole.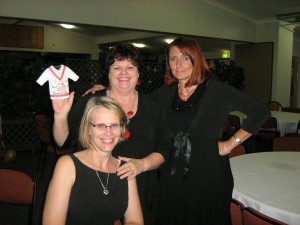 Karen Frazer, Michelle McJannett and Eddie Mills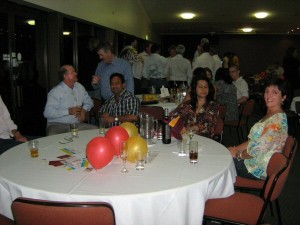 Steve Casey, Roger and Suzette Halangoda and Caroline McClure.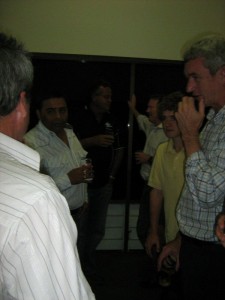 The huddle!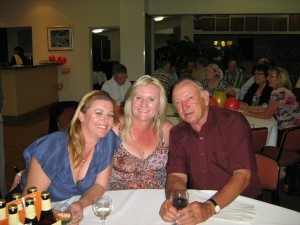 Tracey Dorling, Chrissele Logan and Doug Walters.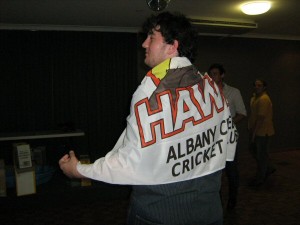 Scott Casey with the club flag.