Please take a moment to visit our sponsors!
For 2019/2020 welcome back our major sponsors, L.J. Hooker, Acorshe and KPM Accountants.
Also for 2019/2020 Friday night cricket, we welcome PesDev and Lazerzone who will be giving away weekly vouchers to our players of the round.
Thank you once again to our continuing sponsors!

 Thanks to Jason & Melinda Chandler and all the staff of LJ Hooker Albany Creek. They are back on board as a Gold Sponsor this season. We thank them for their support and wish them every success!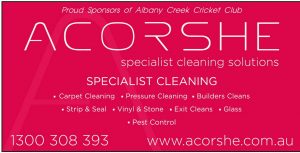 A very warm welcome to our newest premium sponsor, Acorshe! Corie and Cassie Morrad have been coaching and managing a team for the past couple of years, and Corie plays in one of our senior teams. Give them a call for all your commercial cleaning needs.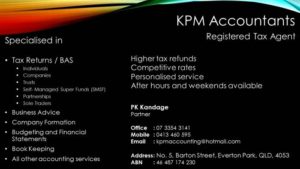 Welcome to our newest sponsor, KPM Accountants. More to come soon!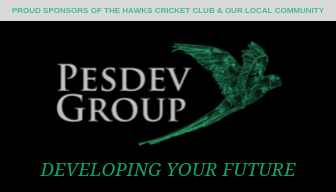 Welcome to PesDev Group, who will provide a $25 McDonalds gift voucher for one Under 8 and one Under 9 player of the round every Friday night.

Lazerzone have long been a sponsor of the club, providing vouchers for coaches to issue to their players on a weekly basis.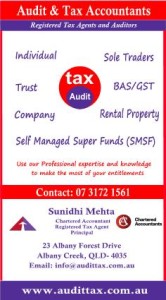 It can be very stressful exercise when one has to look for a good accountant.
Besides building a professional relationship, one has to build trust and faith in someone who will be managing the assets and savings of your life.
This long journey can be more exciting and interesting with professionals such as Audit & Tax Accountants.
They can assist with services such as Audit, Tax, Self Managed Super Fund (SMSF) and business services for people of every age, from young apprentices to small business owners
and professionals from diverse industries.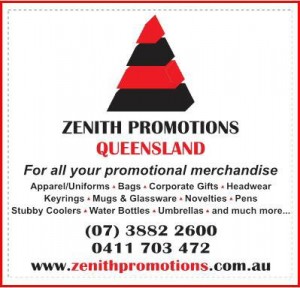 We get all of our promotional products through Zenith Promotions – this includes the great playing shirts, and of course, the red baggy caps. Roger Halangoda has been coaching teams for Albany Creek since 2003. Please keep Zenith in mind if you require any of these promotional products.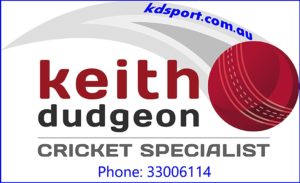 Keith Dudgeon Cricket Specialist is one of The Hawks' original supporters and sponsors – Keith, Lyn, Michael & Tony are there to give you assistance with bat sizing, advice on the best equipment and any cricket gear questions you may have!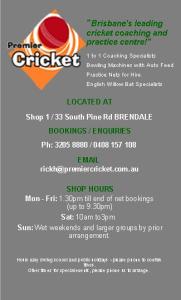 Rick offers a great opportunity for all those budding batsmen and bowlers to improve their skill levels. He has helped many of our talented representative players to hone up on the finer points of their craft. Why not visit Rick at his coaching school at Lawnton.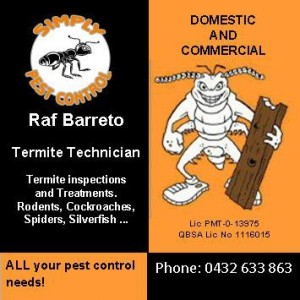 With the hot weather coming on, windows and doors are open wide and some creepy crawlers may come into your house uninvited!
If you need to have your house treated for pests, give Raf Barreto a call to organise a time.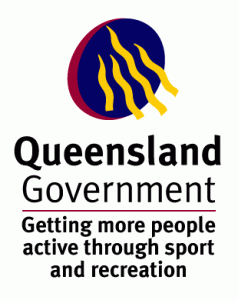 And last but not least, the Department of National Parks, Recreation, Sport and Racing – Thanks once again for all your support over the years.