Albany Creek Cricket Club Life Members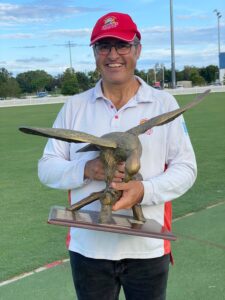 Leon Marais, 2023


Leon's first involvement with the club was 2017/18 when his two sons, Daniel and Louis started playing cricket for us in the U14 Eagles and U10 Black Hawks respectively. From that first season, Leon has coached or managed one or both of his sons' teams in summer and winter cricket for Albany Creek. In 2019/20, Leon put his hand up to take over the Treasurer's role and has been involved in many club improvement projects during his time as Treasurer. Leon has also been involved in looking after Brisbane North representative teams and is now also Treasurer of the Brisbane North Junior Cricket Association. Congratulations Leon!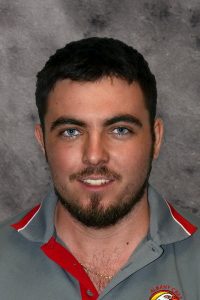 Barry McDougall, 2022


Barry started cricket with us as a junior back in 2008. After finishing his juniors, he continued playing as a senior for Albany Creek in the Warehouse competitions. Barry has been on the Warehouse Sub-Committee for several years. He is our highest run scorer for Warehouse cricket with an accumulated total of 7,104 reached in the 2022/2023 summer season and still going. He has scored more than 7 centuries and his highest score in an innings to date is 240. He has captained 4 teams to premierships and was our 2017 Cricketer of the Year. Barry is also a very handy wicketkeeper having been awarded the Sam La Frantz trophy by the Warehouse Cricket Association in 2016, 2017 and 2018.
Congratulations Barry!
Francois Basson, 2020


Photo coming soon!
Francois joined the club in 2010 when his son Adam first started with us in Under 8s. In the years since then, Francois has been an active member of the club performing a number of important roles. He has always been either coach or manager of Adam's team in both summer and winter and has been our club Secretary since 2016/2017. He is always willing to roll his sleeves up and help where and when needed, e.g. our various working bees, several Healy Cup carnivals and so many other occasions (too many to list). The Clubman Award was presented to Francois is 2018/2019 to acknowledge all his efforts and it was inevitable that would join the honour role as Life Member.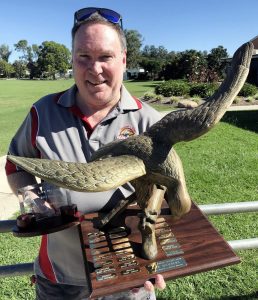 Peter McFarlane, 2019


Peter joined the club in 2010 when his son started playing U12s, and became a coach for the first time in the summer 2011/2012 season, coaching and co-coaching summer and winter teams until 2017. In 2013 he took over administration of the club's website, became Vice President in 2016 and the club's Warehouse Cricket delegate in 2017. Pete was presented with the Clubman Award in 2016/2017 to acknowledge his great service to the club. Congratulations Pete!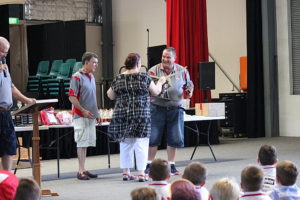 Peter Cook, 2017


Peter Cook was awarded life membership of the club in April 2017. Peter has been a long-serving coach and the club's secretary from 2013 to 2016. Peter can usually be found on Friday nights, along with his family, running the barbecue and canteen for Friday night cricket. Congratulations Peter!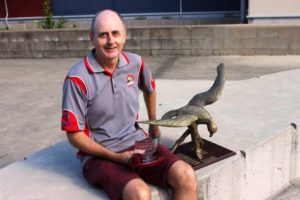 John Murray, 2016


John Murray was awarded life membership of the club in April 2016. John has been a long-serving coach, and in recent times, the club's registrar, organising the junior teams each year. Congratulations John!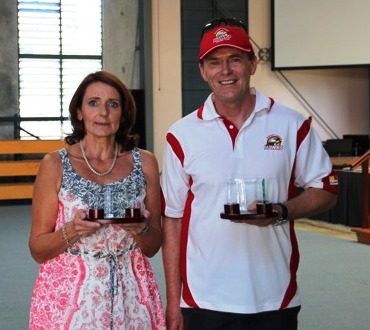 Eddie Mills

and

Ray Frazer, 2015


Eddie and Ray were awarded life membership in April 2015 for their outstanding contributions to the club. Eddie and Ray joined the club around the same time, back in 1996; Ray as coach/manager and Eddie as manager/scorer. Ray became club treasurer in 2008, while Eddie became a committee member in 2011. Congratulations!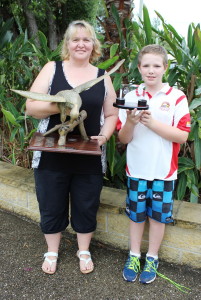 Diane Cook, April 2014


Diane Cook was awarded life membership at the end of the 2013/2014 season in recognition for her services to the club in the role of statistician and manager.
For six years, from 2007/08 through to 2012/13, Di collected, collated and stored the history of all our junior and senior Brisbane North teams. She made sure that our trophy days at the end of each season went off like clockwork.
Di also maintained the club's Honour Board – a wonderful history of our players' milestones since the inception of the club.
During those years, Di was also the manager of her youngest son's team.
In 2011/12, Di was awarded the Clubman Award for her willingness to get involved in the running of our club. At Healy Cup, Trophy Day, Cap Day and any other club event – Di was always one of the first to volunteer to help.
Di is a great addition to our honour role of life members!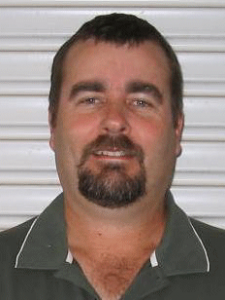 Mike Whitney, April 2013


Mike Whitney was awarded his life membership at the Trophy Presentation Day on the 14th of April, 2013. Mike joined the Hawks in the 2006 / 2007 season when his son Luke signed up to play U11. It didn't take much persuasion to convince Mike to take up the role of coach for his son's team, a role that Mike filled each year until Luke finished as a seventeen year old with the juniors.Mike was also instrumental in starting off many of our Junior Warehouse sides along with club stalwart, Garry Walker. He was the Junior Warehouse Registrar for a number of seasons as well as coaching sides. Mike has organized Father / Son sides playing in the Sunday Warehouse competition and is still an active member of our committee always attending meetings and working bees.
A truly worthwhile recipient of this prestigious award.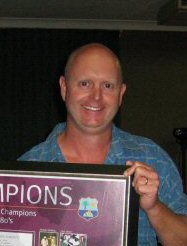 Gary Logan, June 2012


At the end of the 2011/12 season, Gary was awarded life membership in recognition for his outstanding commitment to the club. Gary has been involved with our club in many capacities since 2004.During that time, he has coached one or both of his sons, Nathan and Brendan. Even coaching a side when neither or his boys were actually playing in the team. And for the last 5 years, Gary has been registrar and doing a great job dealing with the many complex issues involved with trying to place so many players, keeping in mind their special requests and requirements. It has been a challenge but Gary has excelled at the role.Gary was also the driving force behind the club's successful grant application that has seen the lights over the far nets totally refurbished. He has worked tirelessly for the club and 'will hopefully still be involved if his youngest son takes to the paddock in the near future.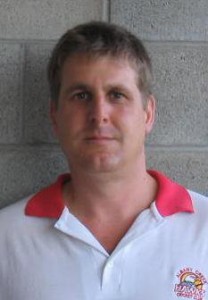 Brett Hutton, June 2011


Brett's life membership was awarded at the end of the 2010/11 season and he has now taken over the sole-custody of the big bird for the next year or so. Brett has been another hard-work committee man for many years.He has been our President's right-hand man for 6 years and is most likely going to be Vice-President again for the 2011/12 season. He was instrumental in implementing our first year of in2Cricket which was run on a Friday evening towards the end of last year. This is a program offered to children aged 5 to 10 and gives them the opportunity to learn lots of new cricket skills as well as making friends and having fund.Brett has coached his son Sean's team for 8 years and also makes sure that the 'little pitches' on the AFL groundsLast year, Brett successfully completed his Level 2 Coaching certificate and we as a club can only benefit from his future input into our coaching program.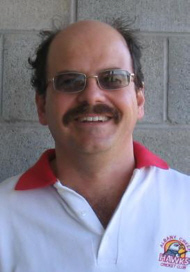 Ralph Shaw, June 2009


Ralph's life membership was awarded at the end of the 2008/2009 season and he proudly took ownership (for a year at least) of the big bird on our Trophy Presentation Day on 5th April 2009.Ralph has been a strong committee man for the club, having been Secretary for 3 years and Treasurer for 3 years. He continues to attend the monthly meetings to have an input into the running of the club even though he has passed the baton on to new committee members.At all of our big team days (Cap Day and Trophy Presentation), you could always find Ralph not too far away from the Barbeque. For the past year or so, he has begun tutoring the committee new-comers in the fine art of barbequing for a crowd.Ralph has 3 boys who have all played with Albany Creek sides over the last 10 years and his youngest son still has a couple of years remaining.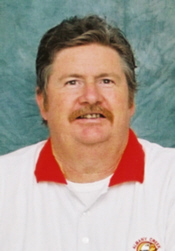 Garry Walker, June 2008


Garry's life membership was also ratified at the AGM in June 2008 and both he and Michael Skinner were given joint-custody of the 'Big Bird' at our Trophy Day in April 2008.Garry has supported his son all the way through junior grades here at Albany Creek and continued up into the warehouse competition. He has been involved in the Warehouse side of club since its inception back in 1999 and he has single handedly organised that side of our club for the last 8 years. He looks after their club statistics, their trophies and generally makes sure they're all prepared for the weekend ahead.Under his stewardship, we have seen the number of teams representing Albany Creek increase at an enormous rate. We have gone from 1 summer and 1 or 2 winter teams, to this season where we have 3 summer teams and 8 winter teams (6 senior and 2 junior). We have no doubt the increased enthusiasm for warehouse cricket has been sparked by Garry.While he works tirelessly for the warehouse 'boys', he still finds time to look in and help out at any of our junior cricket events such as sign on, Cap Day and Trophy Day.Garry was awarded the coveted Clubman Award in 2004/2005 for his tireless activities involving the Albany Creek warehouse teams.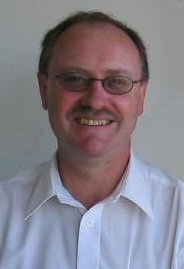 Michael Skinner, June 2008


Michael's life membership was ratified at the AGM in June 2008 and both he and Garry Walker were given joint-custody of the 'Big Bird' at our Trophy Day in April 2008.Michael first became involved in the club in 1998 and began coaching 2000. He was an active member of our committee from 2003 to 2007 performing a number of roles including Vice President, President and Secretary.For the last few years, Michael has been the convenor of the U16 Championship carnival at the Brisbane Grammar School grounds. He was also instrumental in organising and managing the team that toured England in the winter of 2007. Michael's son is now past the junior grades but Michael is still involved in cricket. He is currently treasurer for Brisbane North but still takes a keen interest in the comings and goings at the Albany Creek Cricket Club.In 2005/2006, we awarded Michael the treasured Clubman Award for his tireless activities involving not only our club but the Brisbane North district.



Kathy Casey, June 2006


Kathy was also presented her life membership at the AGM in June 2006 and became our first female life member.In 2001/2002, Kathy volunteered to look after the Junior statistics for the club and was asked would she mind taking on the Registrars job as well. She's still holding both of these positions today and in 2002/2003 took on the Senior statistics as well. For several seasons, Kathy has also been the editor of the famous Hawk Talk (one of the wonderful legacies from the Boland era!)She scores every week for her youngest son, Ben's team and loves maintaining the club's Honour Board (a living history of our club and players' achievements that was created by Lorix Bertling).Kathy was presented with the Clubman Award in 2003/2004 for her willingness to roll up her sleeves and get things done.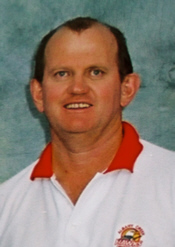 Steve Casey, June 2006


Steve was presented his life membership at the AGM in June 2006.Steve has been coaching at our club since 1999 when his oldest son, Scott started playing cricket in the U9 Black Hawks. Scott will be in the U16 Eagle Hawks in the upcoming season and Steve will still be at the helm, coaching many of the same boys now since they were 8 or 9. The last two 'off' seasons, Steve has been coaching the U16 Winter Warehouse side. Many strong bonds have been formed with players and family over the years and the back-bone of the winter side is made up of players from the normal club side as well as sprinkling of players who got to know the boys and Steve through Brisbane North representative sides.In 2002/2003, Steve took on the Property Officer's position and also volunteered as one of the club's Brisbane North Delegates. In 2004/2005, Steve added the Vice-President's hat to his many roles and in 2005/2006 that hat changed to President. Steve has also been the Manager of the Brisbane North Development teams from 2002/2003 through to 2005/2006.With the support of a fine committee, Steve has always taken the attitude of 'If it needs doing, just get in and do it!'.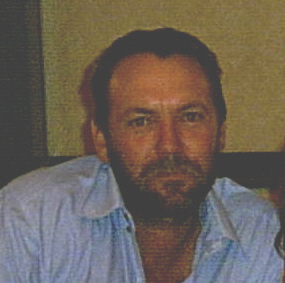 Tim Kaddatz, April 2006


Tim was a coach at Albany Creek for seven years and worked with a number of teams in all grades from Under 8 to Under 15 in which his four boys played.He assisted in the construction of both sets of nets on the ovals, lending his concreting ability to ensure the final product was a first rate asset.This award was awarded posthumously and accepted by his wife Janelle at the Annual Trophy Day.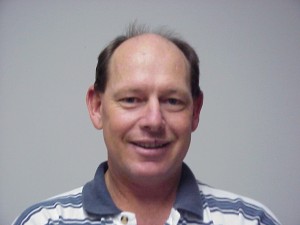 Rob Grummit, April 2005


Rob Grummitt coached at Albany Creek during the whole time his son Stephen played at Albany Creek. Rob was successful in coaching the winning team on three occasions – Under 9 Hawks (1997/98), Under 10 Hawks (1998/99) and Under 11 Hawks (1999/00). Rob was a delegate to Brisbane Norths and was involved with the Brisbane North Representative sides over many years. Rob's son Stephen, was our first Queensland Representative – being selected in the Under 15 Queensland Schoolboys team.The Grummitt family was responsible for naming the Albany Creek Cricket Club "Hawk Talk" newsletter.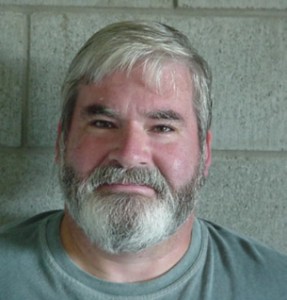 John Moushall, April 2005


John Moushall has been a long term Committee man. He has held the posts of Vice President and Treasurer. John is best known as "Mr Canteen". Through his efforts, the canteen and the way it is presently run as a successful money raising enterprise, is a testimony to John.John was always there to assist and volunteered for anything to assist the club to benefit it and its members.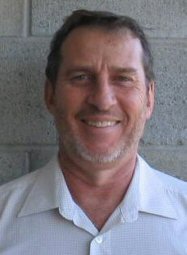 Ian McJannett, April 2003


Ian has served on the Committee as SPSA representative, Brisbane North delegate, Treasurer and for the last 3 years as President. As the Club has more than doubled in size during this time, Ian has had a major role in developing and guiding the club through these years. Even after his son had left junior cricket, Ian's enthusiasm for the club and cricket just kept on. On many occasions Ian has been seen checking the grounds, mowing pitches or weeding around the nets, assisting in the canteen, coaching, scoring or umpiring. Ian had never played cricket so when the Warehouse Winter team was formed he trained and studied hard and was the first player to carry his bat through an innings.Life membership was awarded for his efforts over and beyond the call of duty.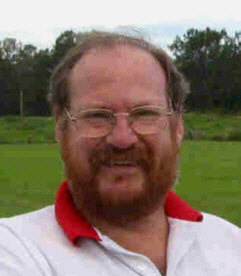 Bruce Boland, April 2003


Bruce Boland (affectionately known as Big Bad or the Taxman) was presented with his life membership in April 2003 at the Club Trophy day.Bruce has been involved in the club since 1995. The club was in its infancy and was beginning to struggle in 1998 when Bruce stepped in and became Secretary in 1998/99. He was also coach for his son Ben's team. The club was just about to move to Brendale ovals and he put in some strong administrative guidelines for the club to follow.Bruce joined the executive committee with enthusiasm taking on Secretary,SPSA Delegate, Newsletter editor, Webmaster and anything else that needed to be done. As the club grew most people realised that his capacity for work was enormous. Bruce's management skills were exceptional and the club ran smoothly during his four years as Secretary. He and his family produced a quality, fortnightly newsletter packed with club information, tips, results and anything the members wanted. Bruce has spent hundreds of hours building one of the first Club web sites in Australia and also assisted Brisbane North Cricket Association to install a web site and have all junior clubs on email. An avid collector of cricket memorabilia, Bruce has provided the club with an endless supply of quaint and interesting articles about cricket. How many know or have seen his cricket tie collection?He obtained a number of grants which enabled the club to set itself up as a strong club for the future. He remained 4 years as Secretary up until 2001/2002 when he became Vice President in 2002/2003. The club grew from 11 teams to 24 teams over this time. He was the manager of the first ACCC U16 team to tour England in 2002.Bruce represented the Club at Warehouse Cricket (once) but his Life Membership story is a far superior effort as the innings just keeps going on and on and on…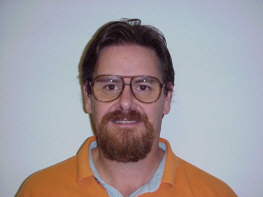 Graeme Swinbourne, March 2002


Graeme accepted his Life Membership from President Ian McJannett at the Annual Dinner held on Saturday 16 March 2002.Graeme has been involved with Albany Creek for over 10 years. During that time he has been a team coach, Director of Coaching (Level 1 Coach), Vice President, Delegate to Brisbane North, Brisbane North Championship Coach (12,13,&14's), instigator of the Albany Creek Warehouse teams, Warehouse player, and organiser of the Under 16 Tour to England scheduled for July 2002.It is his tireless dedication to cricket and his willingness to give a hand that makes Graeme the 4th Life Member of Albany Creek Cricket Club.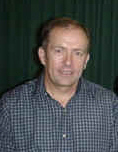 Hugh Gibson, March 2001


Hugh was presented with his Life Membership at the ACCC 10th Year Celebrations which was held in March 2001.Early in the 1990's, Hugh thought it was unfair that Albany Creek had so many boys aged 7 or 8 playing in Under 10 teams. Almost single-handed, but through the Brisbane North delegates he pressured for an Under 9 division. In the cricket year of 1993/1994 Albany Creek entered their first Under 9 team. The competition has now been extended to include an Under 8 division.When Hugh first started taking his boys to cricket, Saturday mornings could start as at 6.00AM as games could be played as far as Wamuran, Kilcoy or Bribie Island. As President of the club for the last 2 years, he met with Valleys District Cricket Club (Zone 2) and after a unanimous vote by the parents, was successful in gaining acceptance of the Albany Creek Junior Cricket Club into the 1995/96 Valleys/Norths competition.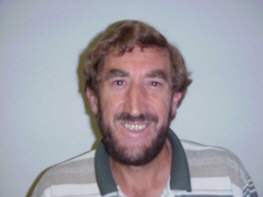 Lorix J. Bertling, April 2000


Lorix was presented with his life membership at the Albany Creek Cricket Club Trophy Day on 2nd April 2000. Lorix was an Albany Creek delegate to Brisbane North Junior Cricket Association and was either Manager or Scorer for a Brisbane North representative team for 5 years.Taking over as Statistician and Registrar in 1997, Lorix computerised both positions. Over the next 3 years he researched the history of the club and produced the booklet "Albany Creek Cricket Club – 10th Anniversary". This document includes a variety of Batting and Bowling statistics from 1990 to 2000 plus interviews with past members. Also included is a précis of the Annual General reports and each year's highlights.Lorix is now Statistician for the Warehouse teams and enjoys playing Winter Warehouse Cricket at Albany Creek.




Peter Daff, March 1993


Peter was made a life member in March 1993 for his many years of hard work as a committee member and getting the Albany Creek Junior Cricket Club incorporated as a Cricket Club on the 24th October 1990.Peter was one of our first selectors at Zone level and for 3-4 years helped in the selection and development of Under 12 players trailing for the Zone 6 Teams. Zone 6 (Sandgate/Redcliffe), Zone 1 (Toombul) and Zone 2 (Valley) combine to select the Brisbane North Junior Championship and Development Teams for Junior players aged under 12 to under 16.Peter was Secretary of the Albany Creek Junior Cricket Club from 1988 to 1992 and from 1995 to 1996 he was Club Statistician.
---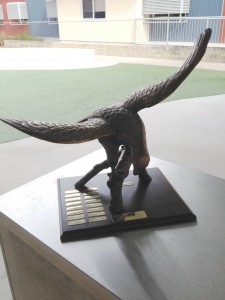 The "Big Bird" Trophy


This wonderful trophy was donated by Bruce Boland. It contains the names of all the life members of our club. Every time a new life member is awarded, the highly coveted 'Big Bird' takes up residence at the recipient's home until it needs to be passed on to the next worthy winner.
More pics of the Big Bird Trophy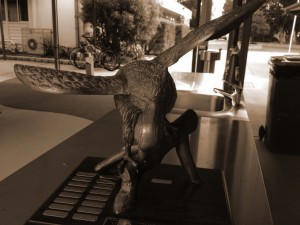 Sepia