Life Membership Award
This year, life membership of the club was bestowed upon Di Cook, who was the club's statistician for many years.
Congratulations Di!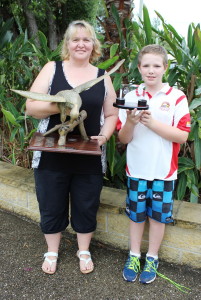 ---
Clubman Award
This year's Clubman Award goes to Roger Halagoda, who has been coaching at the club for 14 years. Congratulations Roger!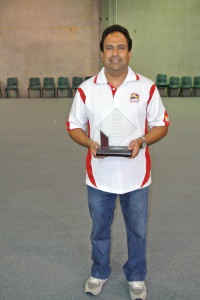 ---
Cricketers of the Year
Half-Season Cricketer of the Year goes to David Memmott of the Open Eaglehawks.
Congratulations David!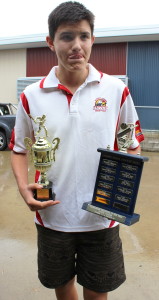 Full-Season Cricketer of the Year goes to Brandon Morrall of the U14 Seahawks.
Congratulations Brandon!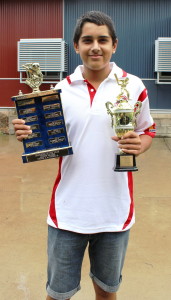 ---
Premiership Teams
This year, three teams won premierships.
Firstly, from Open Division 3A, the Eaglehawks! Congratulations fellas!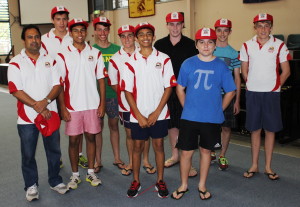 L to R: Roger Halangoda (Coach), David Memmott, Jamie Halangoda, Brad Sporn, Lachie Trenerry, Pranav Susarla, Nick Rowe, Casey McFarlane, Mark Findsen, Daniel Furby
Absent: Nick Boyce, Isaac Chaffey (c), Josh Trenerry
---
From Under 14, the Seahawks! Congratulations boys!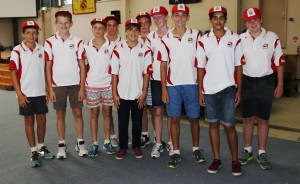 ---
From Under 13, the Falcon Hawks! Congratulations boys!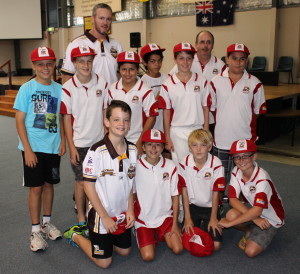 ---