Congratulations to Matt Renshaw, former player for Albany Creek Hawks from 2006 to 2010, who this week makes his first-class debut for The Bulls!
Article from Queensland Cricket Blog (http://www.qldcricket.com.au/blog/2015/03/11/renshaw-set-for-bulls-debut/)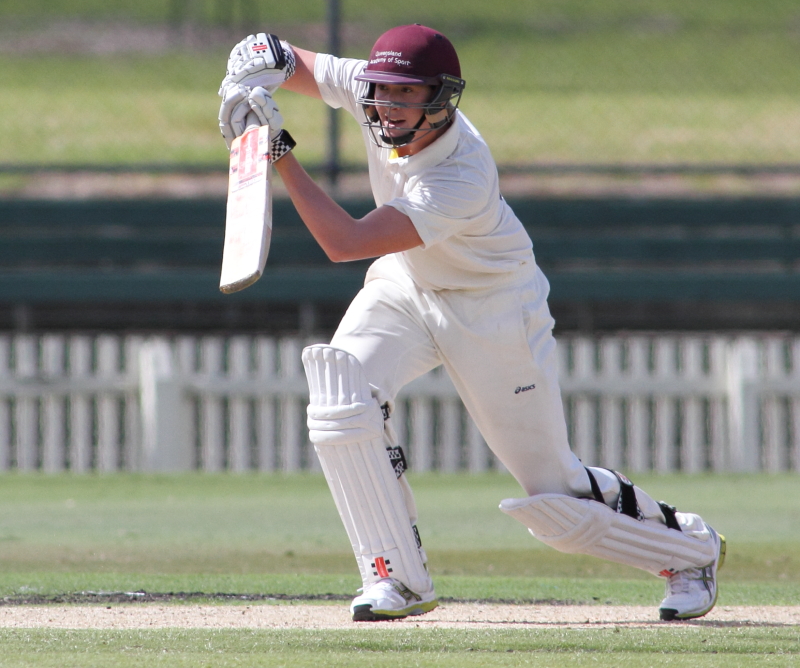 Teenage opening batsman Matthew Renshaw will become the season's tenth debutant for the my FootDr Queensland Bulls in this week's final Bupa Sheffield Shield match of the season.
The Toombul tyro comes into the squad in place of allrounder Michael Philipson for the match against South Australia starting on Friday at the Gabba.
Renshaw, 18, is coming off scores of 150 for Toombul and 175 for the Queensland Academy of Sport last week against Victoria in Melbourne.
The tall left-hander is a current member of the Australian Under-19 squad.
He will become the 10th player to make his initial first class appearance this season for Queensland, and the fifth player under the age of 21 to debut.
Renshaw will be 18 years and 350 days old on Friday, making him the youngest player to make his first class debut for the State since Alister McDermott (18 years and five months) played for Queensland against the West Indies in November 2009 and the youngest batsman since Martin Love made his first class debut in the Shield Final against NSW in March 1993.
Born in Middlesbrough in England, Renshaw came to Australia with his family as a child. He spent last winter in England as part of the MCC's Young Cricketer program and was included as a rookie contracted player in the Bulls squad this season.
Interim Bulls coach Justin Sternes said Renshaw had been rewarded for his late season form.
"He's scored three centuries in the past month and a bit, at differing levels, with two of them being scores of 150 or above,'' he said.
"There's an eye to the future certainly, but his selection is well deserved and gives him the opportunity to bat at the Gabba as part of his development. For the team balance, it is also good to have a left hander in our top order as well."
Pace bowler Ben Cutting retains his place in the twelve after being a late replacement for Luke Feldman who tore a groin muscle during training prior to last week's game against WA.
South Australia are in sixth spot on the Shield ladder while Queensland remain in fourth after missing out on a final day run chase against the Warriors.
The squad will train tomorrow from 10am at the Gabba.
Wicket-keeper Chris Hartley will be keen to complete a strong summer in the last game of the season after scoring his 5000th first class run and taking his 500th first class dismissal during the game against the Warriors.
Bupa Sheffield Shield
Queensland v South Australia, Fri – Mon, 10am start daily:
my FootDr Queensland Bulls: James Hopes (c), Cameron Boyce, Joe Burns, Ben Cutting, Peter Forrest, Peter George, Chris Hartley, Charlie Hemphrey, Chris Lynn, Matthew Renshaw, Mark Steketee, Jack Wildermuth (12th man to be named).
– See more at: http://www.qldcricket.com.au/blog/2015/03/11/renshaw-set-for-bulls-debut/#sthash.Pt7IJ1os.dpuf